Best forex pairs to trade for beginners, without currency pair no trading will take place, in today article we are going to see the best currency pair every beginner should know, 12 best currency pair to trade in Foreign exchange for newbies are:
EUR/USD: Trading the (Fiber)

EUR/GBP: Trading the (Chunnel)

EUR/CHF: Trading the (Franky)

EUR/JPY: Trading the (Euppy)

USD/JPY: Trading the (Ninja)

USD/CAD: Trading the (Loonie)

USD/CHF: Trading the (Swissie)

AUD/USD: Trading the (Aussie)

AUD/JPY: Trading the (Yussie)

NZD/USD: Trading the (Kiwi)

GBP/USD: Trading the (Cable)

GBP/JPY: Trading the (Guppy)
If you're into currency trading, you're probably familiar with forex pairings. The pair refers to the two currencies that are presently being traded. As an example, if you're exchanging US dollars and Swiss francs, the pair is USD/CHF.
It is feasible to trade any two global currencies, but this is a bad notion since you need to exchange two currencies with more financial strength.
It doesn't imply you should be trading the currencies of two of the world's most powerful nations. Despite its tiny size, Switzerland's currency is a key player in forex trading. Because the Swiss bank is significant worldwide, it is a major participant in the FX market.
Read more article: Foreign Exchange Market Today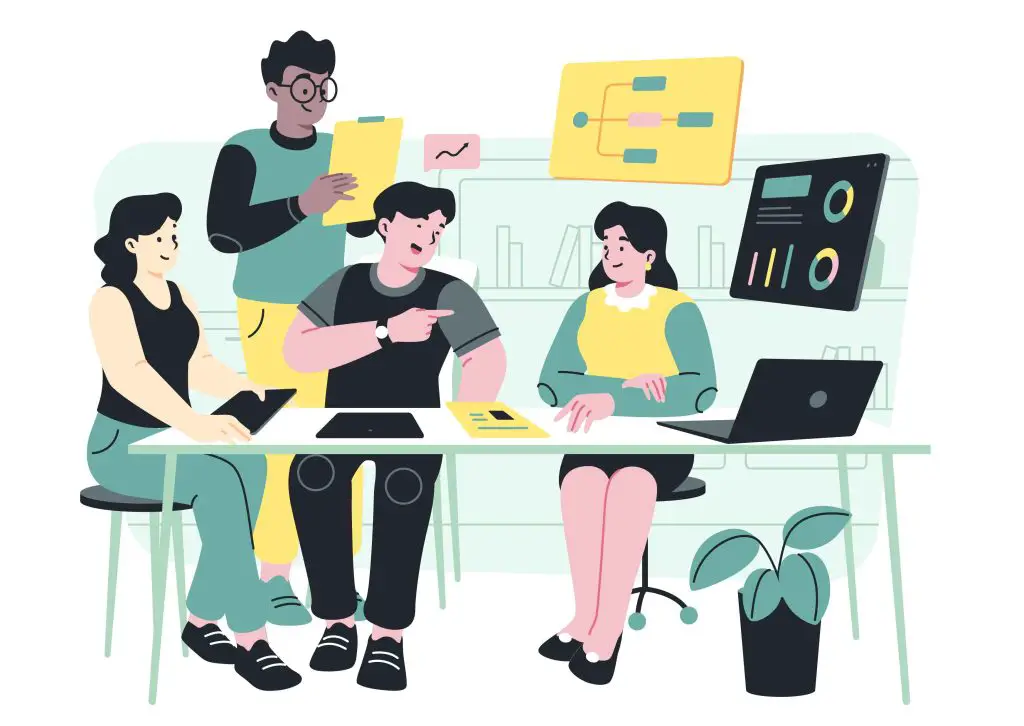 Forex pairs
A currency pair is a pair of currencies where the value of one currency is stated against the value of the other. The base currency is the first listed currency in a currency pair, while the quote currency is the second listed currency.
Currency pairings compare the value of one currency to another, with the base currency (or first) versus the second, or quote currency. It tells you how much of the quote currency you'll need to buy one unit of the base currency.
On the international market, currencies are identifiable by an ISO currency code, which is a three-letter alphabetic code. The ISO code for the United States dollar is USD.
The foreign exchange market, commonly known as the forex market, is where currency pairings are traded. It is the world's biggest and most liquid financial market.
Currency purchasing, selling, swapping, and speculating are all possible on this market. It also allows currency conversion for international commerce and investment.
The currency market is open 24 hours a day, five days a week (including most holidays), and has a massive trade volume.
Read more article: Foreign Exchange Market Definition
1. EUR/USD
Initially on the checklist is one of the most traded currency in the Forex market. It has moderate pip variety and the pair is unpredictable sufficient to be traded.
Listed below you can see what the pip array per hour is and you can see how the pip range rises and fall per trading session.
London and also New York trading sessions are one of the most unpredictable due to the fact that traders from Europe as well as the U.S. trade their very own money.
As well as what is visible is that overlap in between trading sessions always has a boost in pair volatility. That is since more investors are energetic at the same time.
For you this is a pair to trade due to the fact that you can watch the central bank of the European Union when it interferes. When that occurs you will certainly see money pairs relocate which you make use of in your support.
Read more article: Learn Forex Trading Step by Step
2. EUR/GBP
This is a minor pair due to the fact that it does not consist of the US buck. It is composed of the Euro as well as the British extra pound.
What you can see on the graph below is that both is unstable and also the best time to trade both is during the London as well as New York city trading session.
By shutting the London trading session the marketplace becomes increasingly more quiet since EUR as well as GBP are European currencies and also therefore the volatility is lower when professions from Europe are not energetic.
As a result of EUR as well as GBP as a globe money you can expect to have reduced spread on this money pair which makes EUR/GBP an appealing pair to trade.
Read more article: Things to know about Forex market
Need Forex Trend Scanner? Click Here!
3. EUR/CHF
Both EUR and also CHF are European money as well as what you can expect is moderate volatility during European trading session.
On various other trading sessions you can expect much less volatility and the spread boost. So try to avoid trading outside European trading session.
4. EUR/JPY
European as well as Eastern trading session are active sessions that makes this pair able to trade throughout all trading session.
Overlap in between Oriental and European and afterwards Oriental as well as United State session makes this pair tradeable all day.
The volatility is nice and among the greatest in between 12 trading pairs to trade.
Spread is modest due to the fact that it is a minor pair, but it is practical and traders can trade both with great profits as well as inexpensive.
Read more article: How to use VPS for Forex Trading
5. USD/JPY
This pair is influenced by the political view between the U.S. and also eastern part of the world. So, in your trading you can utilize both to evaluate it by fundamental or technological evaluation.
The chart below shows you that the greatest pip array is when the London and New York City overlap takes place.
Comparable pip variety is likewise when the Sydney and Tokyo trading session overlaps due to the fact that investors from the Eastern session profession Japanese Yen as well as a result the pair have actually increased volatility.
Why is USD/JPY a great money pair to profession is because the pip array is volatile during the whole day.
You can trade it during any type of hour of the day, but it is good to point on the London/New York session.
6. USD/CAD
What you can conclude from the chart listed below is that the pair is primarily traded throughout the New York City session.
And the reason is that the money are from North America so various other parts of the globe trade the pair much less.
Likewise, what is excellent about this currency is that it is very closely connected to oil rate change. Canada exports Oil to the U.S. so if the cost of oil alters the value of Canadian currency will transform additionally.
Read more article: Tips on Forex Trading for Beginners
7. USD/CHF
U.S. and also European money and significant pair give you a trading possibility on the overlap in between London as well as New York trading sessions.
Outside these two trading sessions it is best not to participate in the profession because the pip array goes below 10 pips per hour.
8. AUD/USD
The chart below shows pip array during whole 4 trading sessions and also what you can see is that both is traded on all trading sessions.
This provides you info that the pair is good to trade whenever you desire and you will have volatility. To have more pips to trade you ought to view the overlap between trading sessions.
AUD is active on Sydney trading session as well as it is correlated with the products market due to the fact that Australia is among the biggest exporters of coal as well as iron ore. Listen when there is variation in commodities since AUD will certainly comply with the change.
Read more article: How to Make Profit on Forex Trading
9. AUD/JPY
mong the pairs that have a nice pip variety during all trading sessions. With an average pip range over 15 pips per hour provides you a great possibility as a beginner to trade both.
Even if you are in the Eastern or Europe or United State trading session you are able to trade this couple with virtually the same pip variety in each session.
10. NZD/USD
Another pair which is a good pair to trade due to volatility on each trading session. New Zealand dollar and United State dollar offers you great trading possibilities and also spreads because it is a significant pair.
Both money are affected by their reserve banks so you can utilize this details when trading. When central banks act in some way on the market you can take that information in your advantage as well as predict future pair motion.
Read more article: Get Funding for Forex Trading
11. GBP/USD
Among the unpredictable pairs, GBP/USD is highly traded in between London as well as New York sessions. Really low volatility gets on the Asian session when both do not have much trading task.
Both have negative connection with USD/CHF as well as a positive connection with EUR/USD. Positive correlation originates from close link GBP with the euro and also Swiss franc.
12. GBP/JPY
The last one in the list and both with highest possible volatility measured. With a pip range in between 25-30 pips per hr. generally is the most unpredictable pair. If you trade this pair you can anticipate a great deal of movements.
One of the important things trading this pair is to have good threat administration and also not to use large lot sizes in trading. Pair often tends to make sharp actions which can hit stop loss degree if it is pair also close to the present cost.
Read more article: Free Software for Forex Trading
Read more articles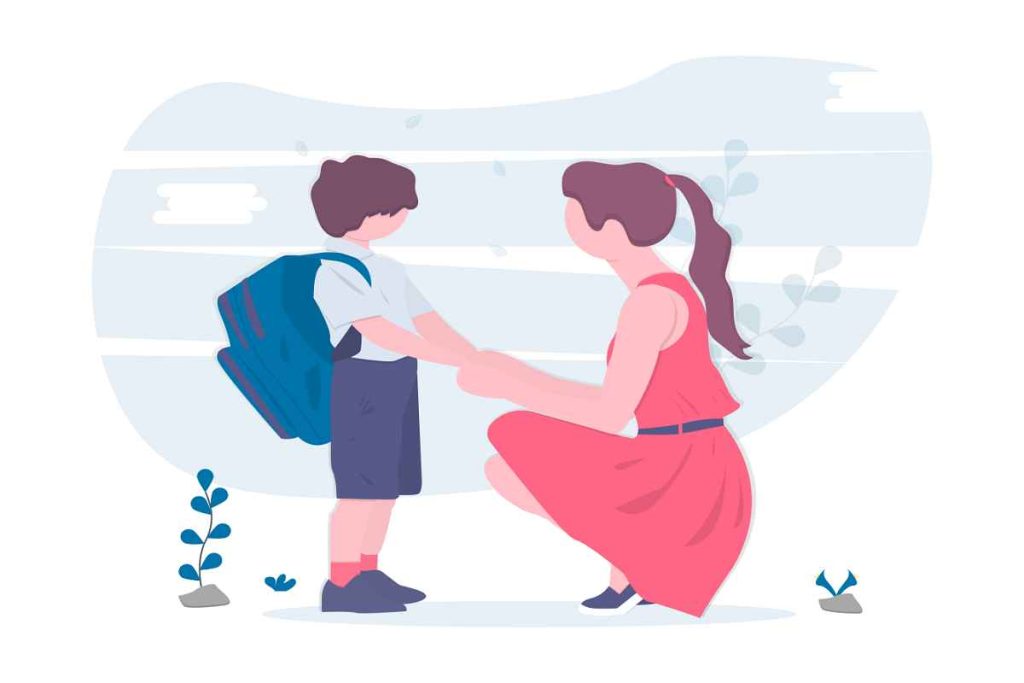 What are the kinds of currency pairs to learn?
This belongs you need to recognize with if you are not and that is about the kind of money pairs.
1. Majors
Major pairs are the most preferred type of currency pair to trade. They constantly consist of the United States buck in the quote and also they are one of the most liquid. That is, they supply the investor with the greatest ability to trade that pair on the Forex market.
2. Minors
Minors do not include the US dollar yet do consist of one of the various other major global money like Euro, GBP. They are less liquid than significant pairs as well as there is much less available information on these currencies. They have a higher spread which is not an excellent alternative for a newbie.
3. Crosses
Cross money pair are any money pairs that do not consist of the US buck.
Read more article: Basics of Forex Trading for Beginners
Need Forex Trend Scanner? Click Here!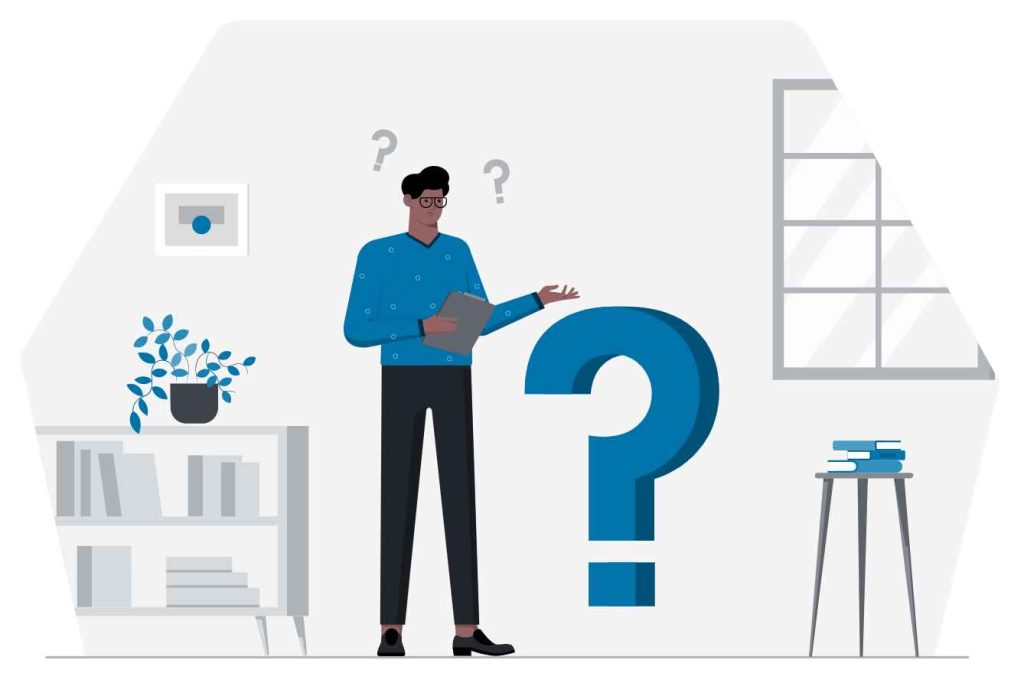 Where is the difference contrasted to minor pairs?
A minor must consist of one of the major currencies (for instance, the Euro), whereas a cross is comprised of any non-US buck money. Consequently, a minor is a kind of cross pair. So they likewise have high spreads, which can be really tough to trade.
What makes a great currency pair?
Money pairs have several characteristics and among them are liquidity, volatility, spread as well as strength. Some money pairs have high liquidity and volatility and also low spread. Some have tiny liquidity and volatility and big spreads.
Liquidity
You as an investor should search for money pairs that have high liquidity. Because those pairs you will certainly be able to trade. They will certainly change the price in the marketplace and lots of traders will trade them.
When that happens it means you can be sure that when you turn on sell or acquire order you will be able to make that deal.
It will certainly not take place that your order is turned down or your experience requote since there are not traders out there willing to approve the opposite side of the profession.
Volatility
After that you need volatility and that implies the currency pair will certainly transform the price frequently. With price change you can earn money.
If the rate does not transform in any way, stays all the time in the area, after that you will have a difficult time generating income. Volatility means the pip variety of the pair is high on an everyday timespan.
Spread
And the last one is spread. Spread is the price you pay on each profession you open. You need to lessen that cost and that is by utilizing a minor spread. The best liquidity, volatility as well as most affordable spread have major money pairs in the Forex market.
Stamina
You can utilize money toughness meter to figure out which is strong money currently. With that said info you can determine will you purchase or market the one money versus an additional.
Read more article: Practice Account for Forex Trading
Need Forex Trend Scanner? Click Here!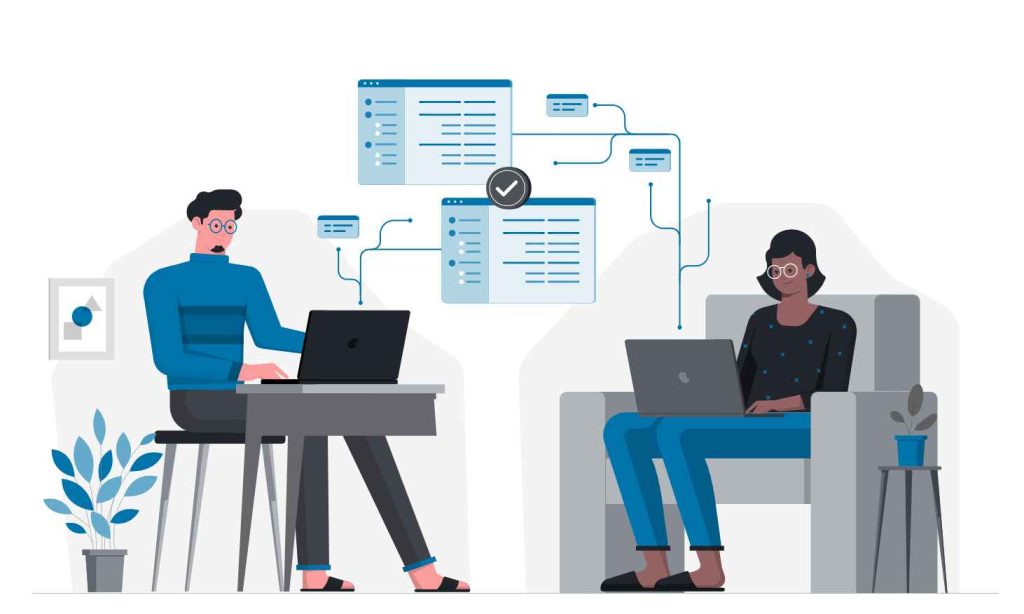 Most popular currency pair to trade for beginners
As a newbie in trading you will certainly for sure trade USD as well as EUR currency in pairs with other money. The most traded pair is EUR/USD money pair.
Others you can trade are AUD/USD, EUR/GBP, USD/JPY, GBP/USD which will have the very best spread readily available on the marketplace.
Your goal as a trader is to reduce your costs which is by using smaller sized spreads as feasible.
Spread you should try to find is from 0 – 2 pips on significant currency pairs.
What time of the day should you trade?
What you can see on the graphs on each currency pair below is that time of the day affects the pip range as well as your trading. Utilizing less unpredictable pairs can make your trading harder since you will certainly have a difficult time to earn money or to participate in the profession.
Making use of trading hrs. when 2 trading sessions overlap is the very best time to trade. The very best currency pairs to sell Forex are the ones who have high volatility as well as the volatility is at its greatest on London and also New York City sessions.
If you remain in the Eastern session then you need to focus on trade Japanese Yen and also Australian dollar with New Zealand buck. That way you will have a lot more opportunities to trade volatile pairs.
Read more article: Open Demo Account for Forex Trading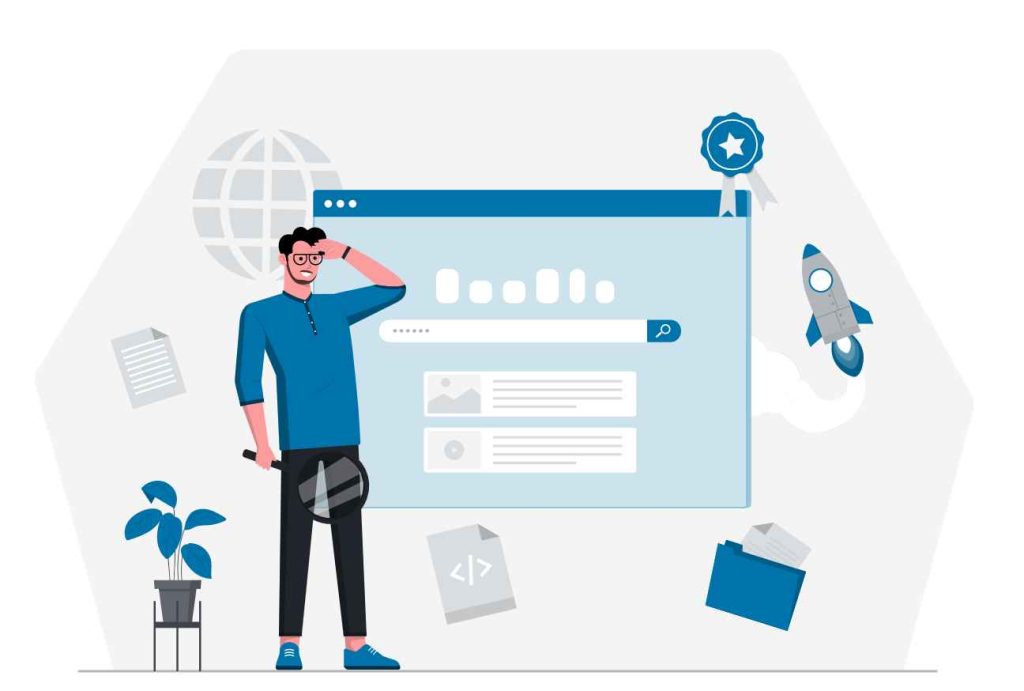 Conclusion
This is the listing of the very best money pairs to trade in Foreign exchange. You have their pip array which can assist you determine when is the very best time to trade pairs. But, other points to see when trading money pairs is to discover pairs that suit your trading method.
As an example you may utilize trending pairs. Both that comply with the fad will certainly be much better. EUR/USD is both that makes a trend so it benefits trading with pattern lines.
Other pairs regard support and resistance lines which are handy devices in trading. One of those pairs is EUR/USD, USD/JPY and GBP/USD. I wish this will certainly aid you select money pair to trade as well as pay.
Read more article: Tax Free Countries for Forex Trading
Download FX Eagle Indicator Here
Other related articles