Forex trading without money, is it possible? The answer is yes getting fund for your trading as never been easy than now, nowadays there are many if not hundreds of forex firm who are very much ready to fund you and when you make profits you split it 50 – 50.
Thousands of novice traders are drawn to the forex markets by the high leverage and possible gains. They want to become consistently winning traders. Previously, forex was only available to traditional investors.
Funds and money managers are becoming engaged, as are more retail traders and common people. Is it possibly feasible to start FX trading without having any money to invest?!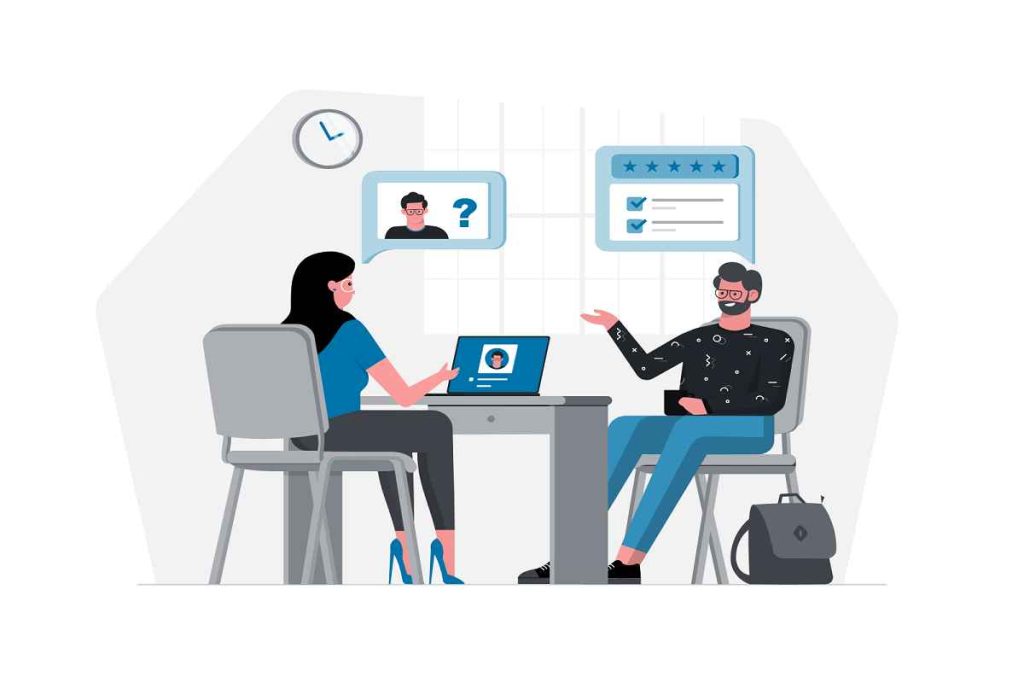 Forex trading without money
Demo accounts and no deposit bonuses from brokers can be used to start forex trading with no money. Real money cannot be obtained via demo accounts.
However, with no deposit bonuses from brokers, you'll be able to withdraw real money without ever having to deposit any! We'll look at how to get started trading forex with no money down in this post.
1. Bonuses with no deposit required
No deposit bonuses are a method to get started trading forex without having to put any money down. Some brokers throughout the globe, searching for new traders, will enable traders to get started with a real, funded account, without having to deposit anything in terms of money.
These incentives normally vary from $10 to $500, and if you don't want to invest any money, this is the greatest way to get started trading!
This useful list from Forex broker listing will help you figure out which brokers provide no deposit bonuses.
It will open in a new tab. You won't be able to withdraw the bonus; instead, it will be deposited to your account so that you may begin trading with real money.
For example: XM provides a $30 sign up bonus trade using your $30 bonus, earn $30 profit, withdraw your $30 profit.
However, there is an annoyance with no deposit bonuses! Typically, you must trade a particular level of volume before the broker will allow you to withdraw.
This might vary greatly depending on which broker you choose, however it will significantly slow down the withdrawal of your free winnings.
No deposit bonuses are your best choice if you're dead set on not putting any money in forex and trading for free, regardless of how long it takes to earn your money.
Read more article: Foreign Exchange Market Today
Want to Make Money Trading? Try This!
2. Practice Accounts
Demo accounts are a fantastic method to trade forex for free. Top forex brokers frequently give these accounts for free. It will open in a new tab. such as IC Markets.
Demo accounts allow you to trade forex in a risk-free environment with no fear of losing money. Beginner traders who want to hone their trading abilities without risking their life savings sometimes use demo accounts.
The main disadvantage of forex demo accounts is that you cannot profit from them. Any earnings you earn will be entirely 'demo'. That being said, demo accounts have just one disadvantage, and there are several advantages:
Risk-free forex strategy practice
Perfect risk management without the need of psychology
Free of charge
Exactly reflects market circumstances
I strongly advise you to review our list of the finest prop companies.
To locate a sample account for yourself. Most people are in a rush to open a live account without even knowing how to trade forex.
What's the rush if it takes at least 6 months of constant study to bring your trading to a position where you won't lose your whole account deposit? Speaking from experience, I truly wish I spent more time trading demo.
3. Prop Firms
Using prop companies is another wonderful technique to trade forex for less money. I have a comprehensive list of the greatest forex prop businesses that provide financing that you could find useful.
Read more article: Foreign Exchange Market Definition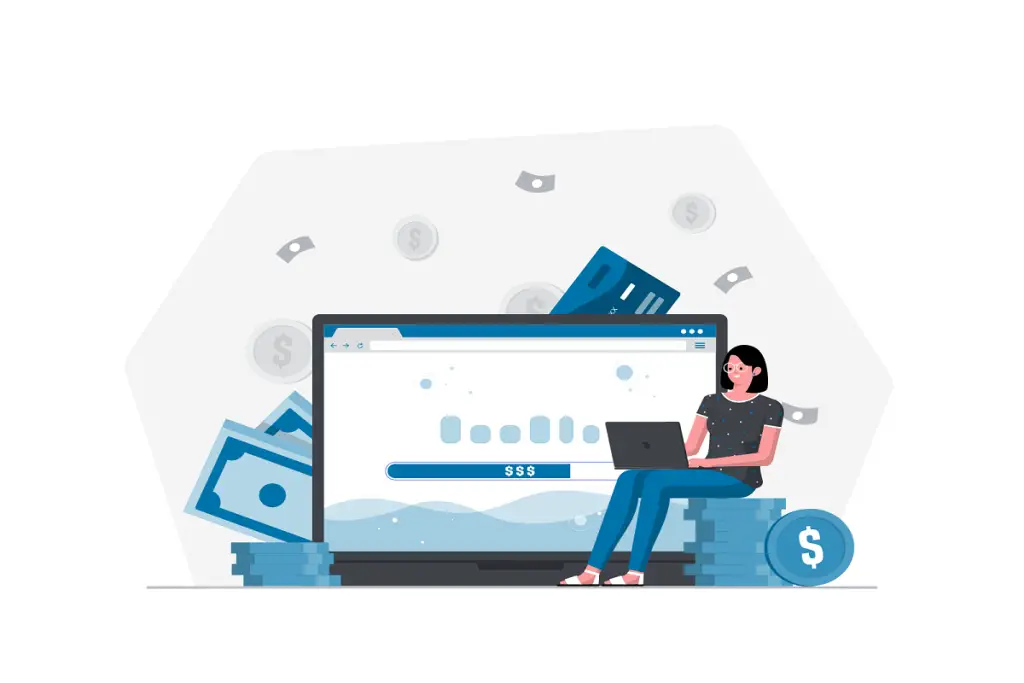 FTMO provides a risk-free trading challenge
It will open in a new tab. This is simply a demo account with highly detailed data and a superb dashboard to enable you to examine your trading outcomes.
If you're thinking about beginning forex with no money, I'd strongly suggest utilizing the FTMO free challenge, since it enables you to practice trading in a serious, risk-focused manner.
Once you pass the free FTMO challenge, you know you're on the path to become a regularly winning trader! Unfortunately, the majority of prop businesses will not provide you with a free trading account.
They do, however, provide you with funded accounts for a fraction of the cost of saving for your own money. Consider the following scenario:
This will not enable you to start trading forex with no money, but it will allow you to start trading forex with far less money than if you were self-funding your forex account!
I'd definitely suggest learning to trade correctly and having at least a few months of track record before joining up for any of the industry's best prop businesses!
Should you even begin trading forex with no money?
Although we have demonstrated it's extremely feasible to start forex trading with little cash, is it really worth doing? Typically, continuously successful forex trading earns investors just a few percent every month.
If you just have a few hundred bucks in your account, is it worth the struggle? Let's look at some of the challenges you'll encounter if you enter into the forex market with no money.
Read more article: Learn Forex Trading Step by Step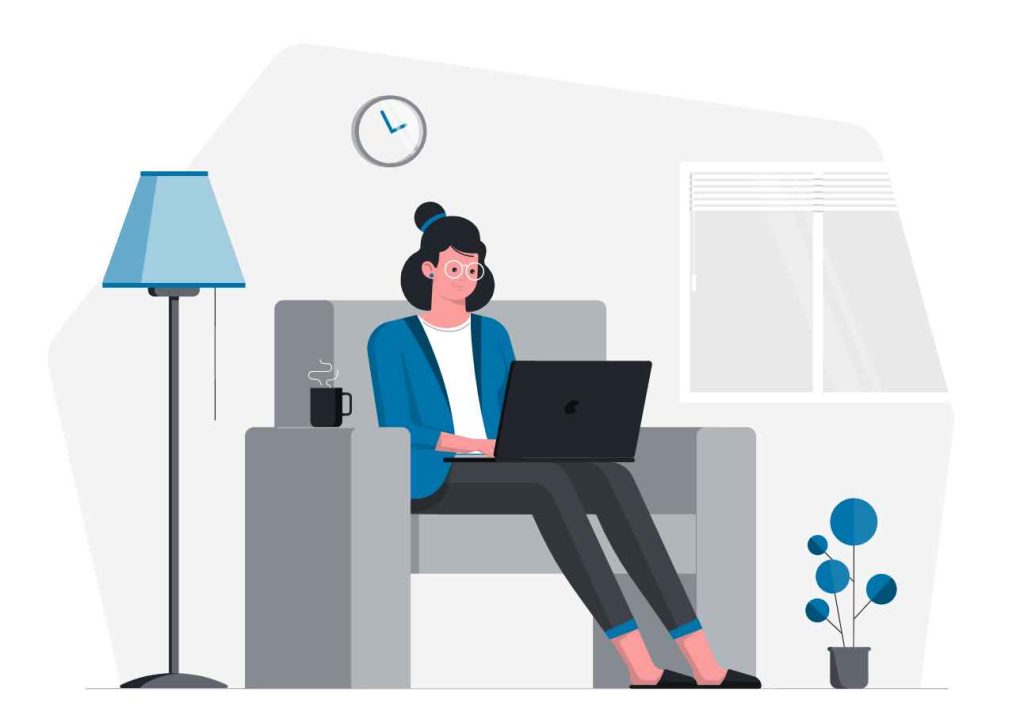 How possible to invest in forex without my own investment?
Many individuals believe that making money on Forex without investing funds is impossible. After all, dealing with currency is how a trader generates money in the foreign exchange market.
You have to pay for something when you purchase it, right? True, but you don't have to pay out of your own wallet.
Top brokers can now entice traders with enticing offers that enable you to profit from Forex without investing any money. Affiliate programs, no-deposit incentives, and competitions, including demo account contests, are examples of these.
Let's take a closer look at the foreign exchange market to see how you may try your hand at it without risking any money. Forex is not a company, nor does it have its own website.
It is a mechanism of international cash exchange between banks. Every minute, banks do hundreds of currency conversions and other currency transactions.
That is, there are thousands of currency pairings distributed at any one time. The price quotations are determined by the difference in the value of each pair.
Anyone, wherever in the globe, may freely trade currencies. And if you properly predict that 100 yen would trade for $1 today and $1.44 tomorrow after evaluating the market, you may purchase yen for dollars today.
Then sell them for a profit the next day. The difference between the two figures is your profit. As a result, the Forex market's main industry is trading.
The main difference is that you can't engage with banks directly as an individual; instead, you'll need an intermediary, such as a licensed agent, to do so on your behalf. Forex brokers are these agents.
Returning to the subject of whether it is feasible to benefit from Forex trading without making any capital. Traders couldn't start trading without money ten years ago, when trading was not even a specialization in many nations.
However, today's broker rivalry has evolved, and brokers have developed appealing methods for enabling traders to trade without risking their own money. This is a true win-win scenario.
It is not only feasible to profit from Forex without initially investing, but it is also vital in certain instances. The trading terminal must be studied thoroughly by a new trader.
Before investing his own money and generating earnings, he should understand the dynamics of quotes and the trading system. Before investing real money, you must first determine how much you can make on Forex.
Demo and cent accounts are useful for training, but they will never equal the exhilaration of a genuine dollar account.
Let's face it: if you're betting nothing or losing ten cents, your methods and tactical judgments will be different than if you're betting $10, $100, or $1,000. Simply put, your mental attention isn't the same.
And if someone gives you $10 to test your luck or technique in the market, you should take advantage of the chance to practice in a genuine trading setting.
You may also use it to see how well you grasp market processes or to see whether you enjoy Forex trading.
Read more article: Things to know about Forex market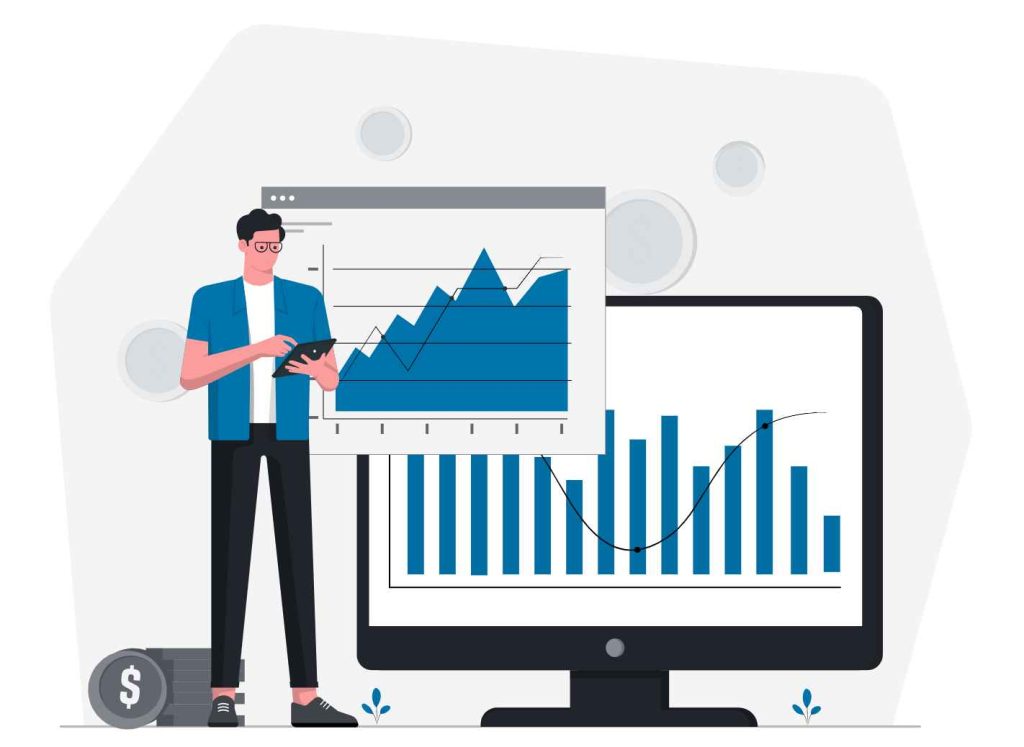 Get funding for forex
BluFX traders are encouraged to advance in their professions. Their key expectation of their clientele is that they are disciplined people who are committed to long-term consistency.
They enable users to make large gains by managing actual account sizes of up to $1,000,000 and receiving profit shares of up to 50%. They may do so by trading Forex and gold pairings.
Who are BluFX?
BluFX is a private company that was founded on June 14, 2017. They are based in London, UK, and provide undercapitalized traders with up to $1,000,000 in investment and a 50 percent profit share.
Few things about blufx you should know
Blufx business registration number is: 10819120, registered office address: 28 Trogmorton street, London England, EC2N 2AN. Company status 100 percent active, corporation type: Private limited company.
You may start with a $25,000 or $50,000 actual account and grow it from there. Eternity Global serves as their broker for their customers.
Read more articles
Want to Make Money Trading? Try This!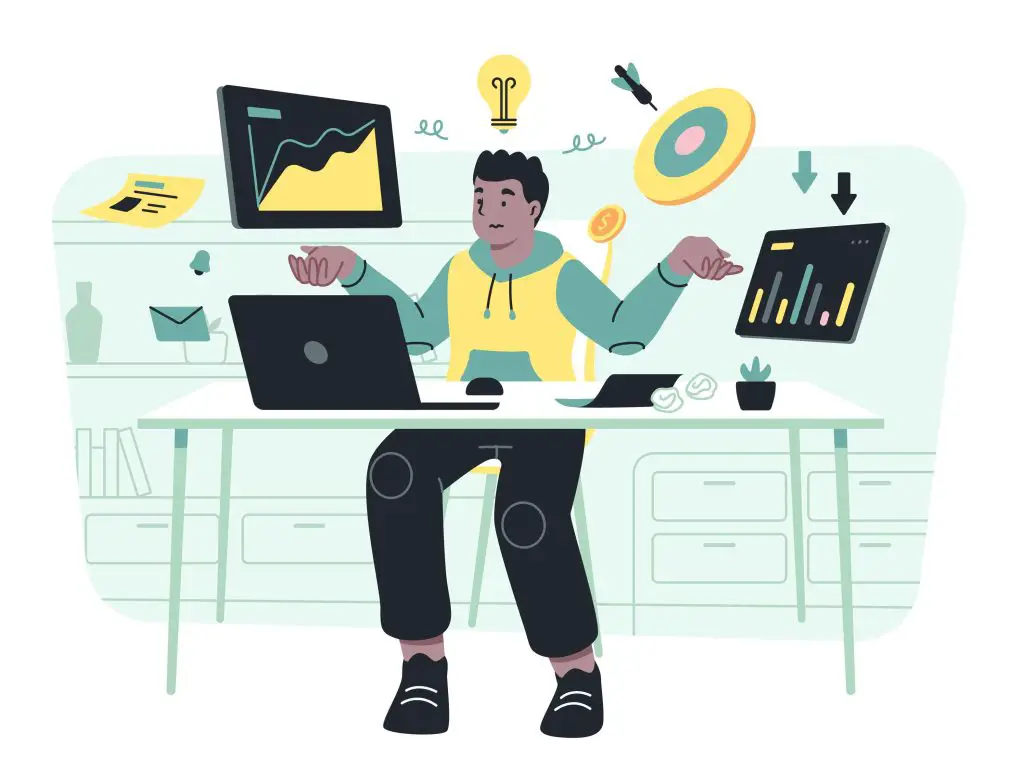 Options for funding programs
BluFX provides customers with immediate cash and the option of selecting a genuine account with a balance of $25,000 or $50,000. The following account packages are available to you:
The basic option includes a $25,000 account for 99 pounds per month.
$50,000 account for 249£ a month with the PRO package.
Swap-free light; 139£ per month for a $25,000 account.
PRO account with no swaps for £329 per month.
Basic quick financing accounts are the Lite and PRO packages. You may scale up the PRO package account to $1,000,000. You should consider the trading hours between 6 am – 9 pm for the lite package.
To scale up the PRO package account, you must achieve a Profit Target of 10% with a withdrawal target of 5%, which means you must have at least a Profit of 5% to request a withdrawal.
When you trade FX pairs and gold with a 3:1 leverage, you get a 50 percent profit share. Overnight assignments are permitted.
Swap-free light and Swap-free PRO accounts are quick funding accounts with a swap-free feature that distinguishes them from the other two basic accounts. The Swap-free PRO account may be scaled up to $1,000,000.
For the Swap-free light, the trading hours should be between 6 a.m. and 9 p.m. To scale up the PRO package account, you must achieve a Profit Target of 10% with a withdrawal target of 5%, which means you must have at least a Profit of 5% to request a withdrawal.
When you trade FX pairs and gold with a 3:1 leverage, you get a 50 percent profit share. Overnight assignments are permitted.
Rapid Growth includes a four-stage scaling strategy for reaching a $1,000,000 account balance. Each level requires you to hit a 10% profit target while staying under the 10% limit drawdown.
After achieving stage four, you will no longer be charged a membership fee, will be eligible for withdrawals of at least 5% profit, and will be able to hold positions on weekends.
You will be rolled back to lower financing stages if you exceed the statutory 10% maximum drawdown restriction.
Steady Growth includes a six-stage scaling strategy for reaching a $1,000,000 account balance. Each level requires you to hit a 10% profit target while staying under the 10% limit drawdown.
Each time you finish a level and reach a profit objective of 10%, you withdraw 5% at a profit split of 50% and retain the remaining 5% to move on to the next step.
You become a fund manager after passing stage six, and you no longer have to pay the membership fee. You may also hold positions on weekends.
You will be rolled back to lower financing stages if you exceed the statutory 10% maximum drawdown restriction.
Read more article: How to use VPS for Forex Trading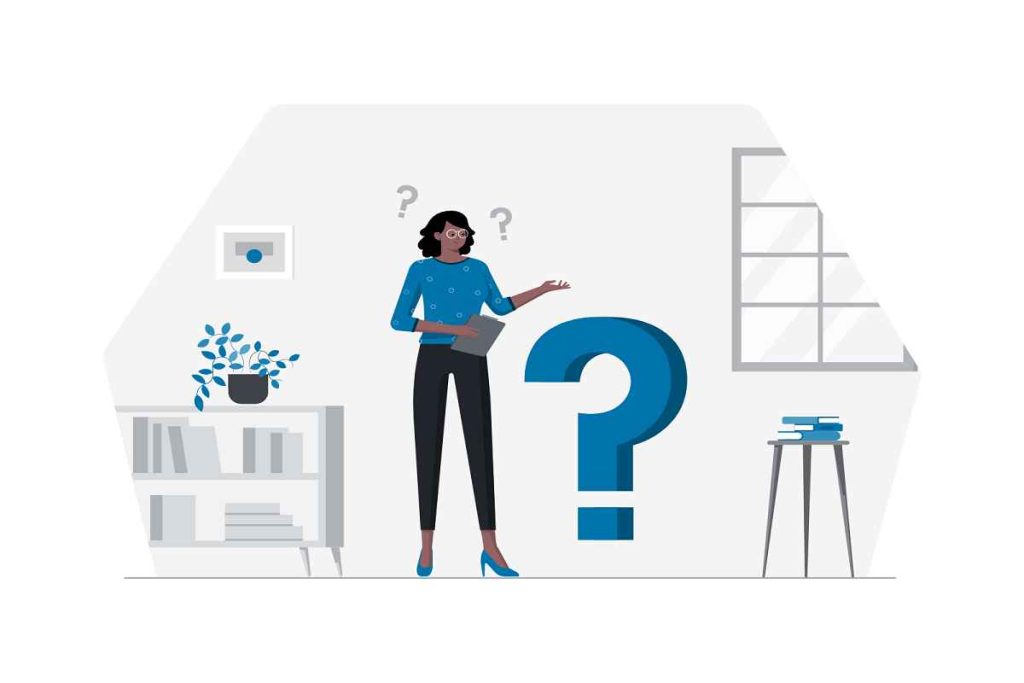 What makes BluFX different from any other prop firm?
BluFX stands out among industry-leading prop businesses because it offers immediate financing and two alternative expansion options.
Unlike other organizations, BluFX doesn't have a one-time cost for their accounts but has a predetermined monthly subscription price that every customer is compelled to pay based on the account they pick. Another big distinction is that they provide actual accounts, not demo accounts.
BluFX also provides a low 3:1 leverage and a 10% profit objective to help you ramp up your PRO package, as well as Swap-free PRO accounts up to $1,000,000.
When compared to organizations like FTMO, My Forex Funds, and True Forex Funds, which have two-phase evaluation processes, this makes it easier to achieve success and start receiving weekly withdrawals.
Another distinction from most prop businesses is that if you meet the 5% withdrawal objective, you may request weekly payments, which implies every seven days with a 50% profit split.
Finally, many various techniques may get money from BluFX, but you must remember their limitations as well as the fact that, depending on the account you pick, you must pay a monthly membership charge.
Read more article: Tips on Forex Trading for Beginners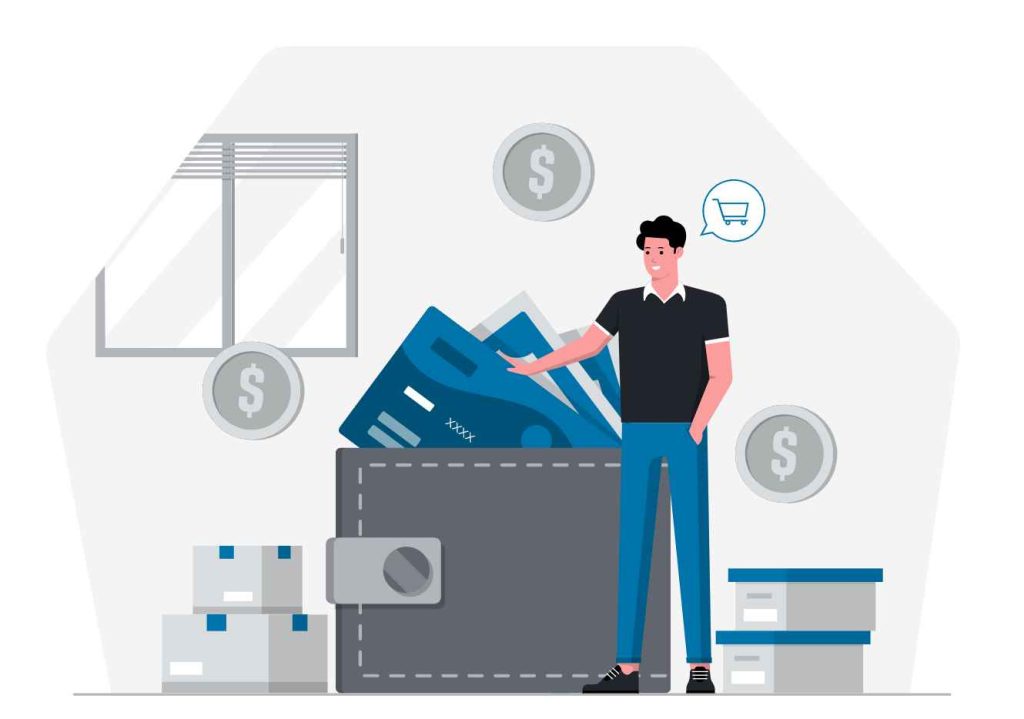 Is it possible to get BluFX funding?
When searching for prop businesses that best fit your forex trading style, it's critical to consider how realistic the trading criteria are.
For example, a firm promising a high percent profit split on a well-funded account may seem appealing, but if they demand high percent monthly profits with low percent maximum drawdowns, your odds of success are little to none.
After considering all of this, BluFX is an excellent option for obtaining funding. You may expand your PRO account types up to $1,000,000. This is because you obtain quick financing with no review processes.
The rules of the scaling process are relatively basic. You have two growth options: Rapid and Steady. To achieve a balance of $1,000,000.00, you must complete four levels for Rapid and six stages for Steady.
While trading overnight, you must adhere to the 10% maximum drawdown guideline. You become a fund manager after reaching the $1,000,000 level, and you may withdraw your assets whenever you make a 5% profit, as well as trade on weekends.
Read more article: How to Make Profit on Forex Trading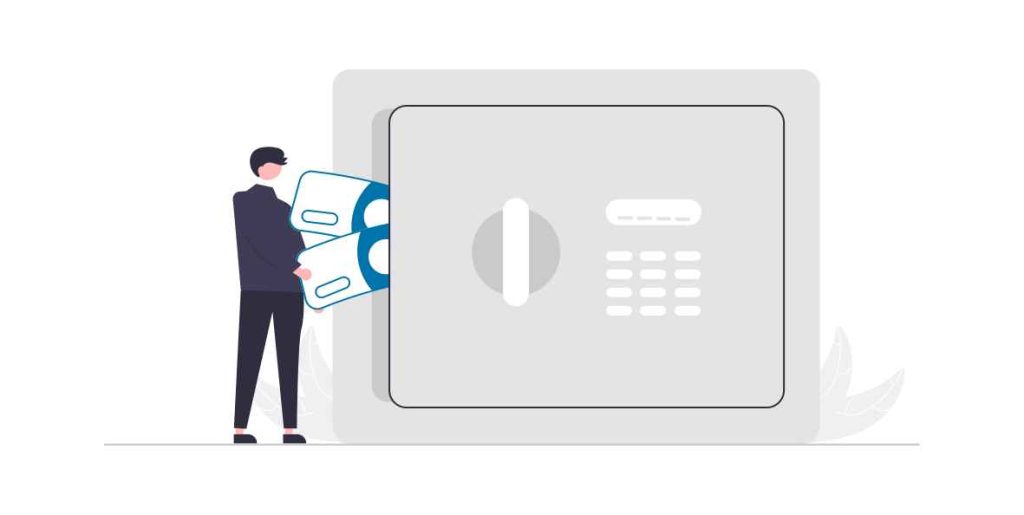 Do you need a bank account to do forex?
High-net-worth individuals and investors wishing to protect their assets and do business freely are having a difficult time. For medium-sized investors, the options are even more restricted.
And if you're a Forex trader, this is particularly true. Let me give you an example. Private banking services are difficult to get by in Hong Kong without a six-digit asset value.
Furthermore, if you've made your money via Forex trading, it's much more difficult to register a multi-currency Forex friendly bank account that enables you to conveniently manage your major activities.
Although Forex is a terrific trading platform, many investors and traders avoid it due to its lack of transparency. It's frequently unknown how many brokers deal with commissions, which discourages individuals from entering the industry.
Furthermore, managing your operations and being able to deposit and withdraw money quickly might cause you constant hassles.
However, there are still excellent choices for establishing a multi-currency trading account that will enable you to manage your activities in a straightforward way while also maximizing tax efficiency and anonymity.
We cooperate with banks in non-CRS jurisdictions, which means they do not automatically submit your financial data to foreign tax authorities.
These jurisdictions also provide foreigners and investor's tax advantages and exclusions that might reduce their income tax rate to less than 10%.
Furthermore, you may create an account with a little initial investment (typically about $2,500), and our partner banks provide dependable, high-quality financial services.
In reality, a bank account like this isn't only for experienced traders; it may also be a great addition if you're just getting started in the Forex industry.
This account may also be your trading one-stop-shop if you're not only trading Forex but also bonds, equities, and other financial products.
Forex is a worldwide exchange market, as you may be aware. That means it's open 24 hours a day, five days a week. Furthermore, it is a high-liquidity market in which large sums of money are transferred between currencies with modest margins.
Similarly, Forex trading transaction fees are often minimal, making it an excellent place to start if you're new to the financial trading industry.
You may start with simple transactions and even utilize heavy leverage to trade with much greater sums of money than you really have, giving you a lot of flexibility right away.
Yes, Forex is a volatile market, and some individuals will attempt to mislead you by selling you courses that portray it as a simple method to make money. And you know that's not true.
However, it may be a good starting point for a trading and investing career, particularly since it has cheap fees and can accommodate almost any trading style.
To be true, currencies fluctuate based on central bank monetary policies, and they sometimes intervene directly in the market. However, these are uncommon instances, making forex trading a largely decentralized and unregulated industry.
So, whether you're a seasoned trader or just getting started with Forex, you'll need to create a forex-friendly bank account. It will simplify your trading and enable you to quickly and cheaply dispose of your profits.
Read more article: Get Funding for Forex Trading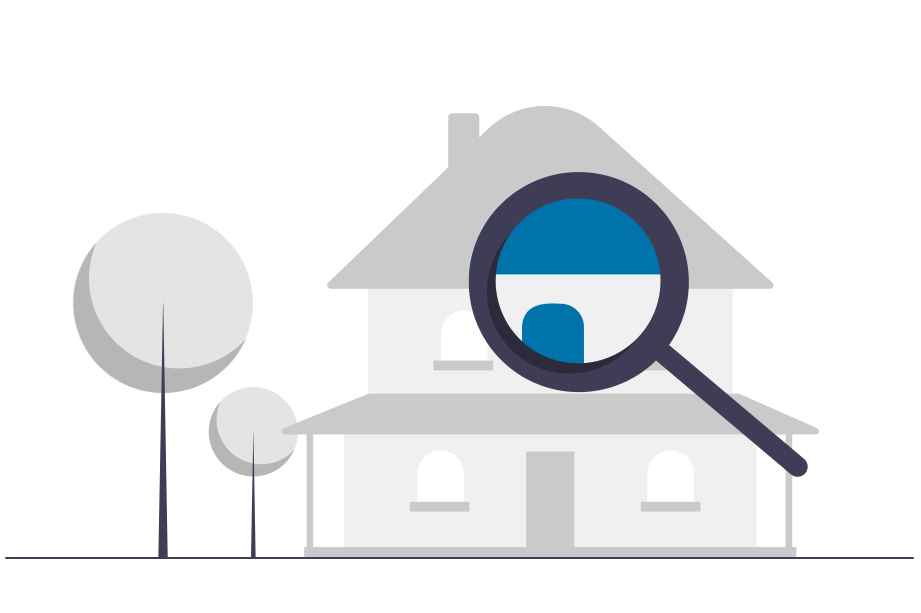 Final verdict
Forex trading without money is possible, and there are many forex brokers who have created a platform for the purpose. Through this platform you can learn the risks and rewards associated with foreign exchange trading.
And make the most of the time and energy you have to invest in it. So if you are looking to start forex trading without money you can seek assistance from these forex broker.
The best thing about this service is that you need not deposit any fund initially and with initial investment of $25,000 given to you, you can earn handsome profits within a short span of time.
Also, you will get all the support from the lender in account management services. Forex trading means learning for oneself and all that one needs to have is dedication and patience.
I am not saying that you should apply for a forex trading account and start trading without any fund but what I am trying to say is if you have made your mind to start forex trading without much money.
Then the above mentioned solution will work very well for you. So all I am trying to say is why don't you try this solution if you have a strong desire to start forex trading immediately?
Thank you and hopefully I will see you in my next article and please don't forget to like and share with your friends, best regards Joseph Benson.
Read more article: Free Software for Forex Trading
Want to Make Money Trading? Try This!
Other related articles